When you purchase a Domestic policy such as a Home policy it already includes most sections, such as:- Fire & Perils, Burglary, Glass breakage, Fusion, Liability, Money, Spoilage etc.,
BUT when your shopping for a Commercial or Business policy you must purchase each section required. This means you need to know your stuff, you have to be attentive or else!
The following are CRITICAL POLICY ISSUES:-
LEGAL ENTITY
The correct LEGAL entity is vital otherwise you may have exposures under the policy divisions.
USE/OPERATIONS
The insurer offers cover based on the "Common Knowledge" of the risk. If there non standard hazard/s not disclosed it can affect claims.
POLICY DIVISIONS
We define this into 2 areas.
Part a] = Your Property
Part b] = Your Liability to others.
LEVEL OF COVER
Can be broken into 3 levels of cover:-
GOLD, SILVER and BRONZE.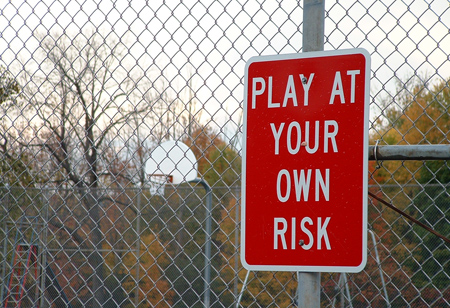 In many cases you can select the level of cover for a] Your Property and b] Your Liability to others.
Wow! so many (we provided an example below).
ITEM INSURED
Clarify the item to be insured falls within the correct section of cover. DO NOT ASSUME extras or accessories are covered.
CLAIMS
It must be sudden & unforeseen.
Once the "cause" not the damage has been determined we can establish what section of the policy is applicable.
INDEMNITY TYPE
This means the "Basis of Settlement".
Market, Agreed and Replacement.
"Market Value" is the most common. It is also known as "current value" which is the principle of "Indemnity".
.... Good, Bad, Right or Wrong ....
.... these are the rules which you need to be aware of otherwise you will suffer undue losses.
1.IDENTIFY KEY ASSETS TO PROTECT
q
Static Assets; items, people & activities
q
Mobile Assets; items, people & activities
q
Consequential Loss of Income/Costs
q
Liabilities from the above Assets
q
What do you do (anything out of the Normal)
q
What can go wrong – whilst allowing for present and future exposures
q
What is it going to cost – Insurance
q
What can you do about it.
3. Cross reference these issues against your current covers
4. Now talk to us
, Your Professional Broker
Account Executive

- Green Team
Ph: 93688-901 Mob: 0419 958 508

SME Brochure