Lets start with the reframe
Think of "D&O" as allegation cover!
It's not that you've done something wrong but that's going to cost a lot of time and money to ratify the accusation and that's gonna hurt !
The damages might only be $10,000 but the process is
1. 200 hours of your time
2. $50,000 in legal fees
3. The original dispute value $10,000
That's only part of the problem
As the Director your Personal assets are exposed!!!!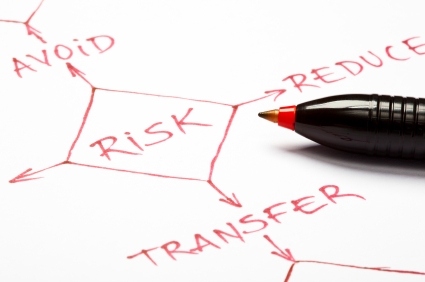 If you're a Director / Officer of *any Incorporated body (legal entity; Public or Private) which is subject to the corporations law then your Personal Assets are liable... find an "Asset Protector"
*Any includes, but not limited to registered Pty Ltd or Ltd, social clubs, body corporate properties, etc.,
The decision to or not too is a balance of "RM" Risk management Costs and controls, V's the convenience to outsource the risk by way of and Insurance policy. The controls (rm) vary according to the size of your company; industry exposures.
Directors and officers insurance is provided so that competent professionals can serve as supervisors of organizations without fear of personal financial loss. Directors are typically not managing the day-to-day operations of the organization and therefore cannot ensure that the organization will be successful; further, business is inherently risky. Thus the
business judgment rule
has developed to shield directors in most instances.
YOUR PERSONAL LIABILITY
The

personal liability

of a Director and/or Officer of a Company is

unlimited

, whereas a Company's liability is limited by shares or by guarantee. When a claim or allegation of wrongdoing arises, a Director's personal assets are at risk, and it is a common misconception that a Director can expect his or her company to provide indemnity.
Directors are increasingly being held personally responsible for the
management decisions
made during every working day. Claims brought against individuals can threaten both the personal wealth of individual directors & officers and the financial viability of the company in question.
Only in limited circumstances are Companies obliged to indemnify their directors for wrongful acts. Many companies' articles of association specifically stipulate that the directors and officers will be indemnified in certain situations. This does not necessarily provide directors and officers with complete protection, as their company may
not be able to indemnify
them, perhaps because:
it has insufficient funds. Many claims made against directors are from investors and creditors and arise when the company is insolvent
it may not be permitted by its articles of association to do so in certain situations
it may be prevented from doing so in certain situations by the provisions of the Companies Acts
Even where a company can and does indemnify a director for a personal liability, who will make good the loss to the company? A D&O policy will.
The purpose of Directors & Officers Liability insurance is to provide
protection to directors and officers
of a company for defence costs and legal liability incurred for claims and prosecutions against them in their role in the company. This includes the representation costs in investigations of them by regulators and other authorities.
Traditionally only larger companies have purchased D&O insurance. However the Directors of SME companies require the same protection, particularly as their responsibilities become more onerous from both
increasing regulation and third party awareness
of their duties.
Who can bring claims?
Allegations of
wrongful acts
can come from a wide range of sources. Investigations into the activities of the company could come from the Health and Safety Executive, the Inland Revenue, a regulatory body or a trade association. Employees or former colleagues could bring allegations. Customers, competitors, liquidators or auditors are other examples of parties who could have a grievance. Directors can be held
accountable for the actions of others
, so whilst a Director may not have committed a particular act, the actions of a subordinate can have ramifications for the Director.

The Directors' & Officers' Liability Policy is designed to provide financial support. It provides for defence costs for investigations, costs involved in appearing in court and legal costs to fight various forms of allegations, involving any of the Directors.
Online Brochure
D&O can be a "stand alone" dedicated product line or incorporated into a packaged such as a "Management Liability" policy which includes related topics that would normally purchased as "stand alone" policies. The obvious benefit (apart from broader cover is a substantial price saving (bundled)
DISCLAIMER
The material contained in this publication is general comment, it is not intended as advice. No reader should act or fail to act on the basis of material contained herein.
Need a reliable Insurance broker to set you straight?

Central Insurance Brokers
is a WA Biz Achiever Est: 1980 and
Steadfast shareholder member

L.I.F.E. Leadership, Integrity, Flexibility, Efficiency and without Flexibility, it's a L.I.E.