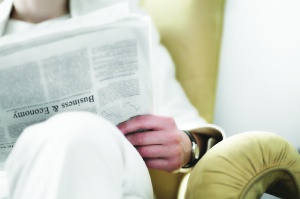 extract Insonlone june 2016
Professor Allan Manning, industry leader and managing director of
LMI Group
, has criticised the media for releasing unbalanced insurance reports, and accuses the sector of being its worst enemy in a blog post published last week.
Manning said that the media focused on a handful of unlikely-to-be-insured houses beside the ocean instead of the 14,500 claims − the
Insurance Council of Australia
had received in the wake of storms – that are being assessed and paid.
He also noted the lack of criticism for the local authorities who permitted the development, or for the homeowners themselves.
Said Manning, news organisations focus on the bad news because this attracts readers, viewers, or listeners. With high ratings, organisations can retain or increase their rates to advertisers. This, Manning noted, is where the irony in all of these comes in.
"If you watch the commercial television channels, listen to commercial radio channels you will hear and see, they are one of the biggest advertisers used by the insurance industry."
"So our industry gets demonised as being uncaring and horrible people whom (sic) look for ways not to pay claims by the media. To counteract this, and win back customer support for our vital service and protection, we as an industry advertise more on the very stations that damage the brand insurance in the first place!"
Manning also blames the industry for advertising their products to the same media that gives them bad press.
"As an industry, I sometimes think we are our own worst enemy. We are the pawns falling for a three card trick orchestrated by the media barons."
Manning clarified that he doesn't wish the media to be gagged, only that it should be fair and unbiased in its insurance reports.
He says that that negative image of insurance demotivates people in the industry from doing their job, prevents good people from joining the industry, as well as allows decision-makers who keep putting home and business owners in risk-prone areas to avoid their responsibility.